EXPERIENCE
WORKING EXPERIENCE
---

AMPANG BANNER (EXTREME GLOBAL MINDED SDN. BHD.)
Diploma Internship in Semester 5
Period: 12 October 2020 - 22 January 2021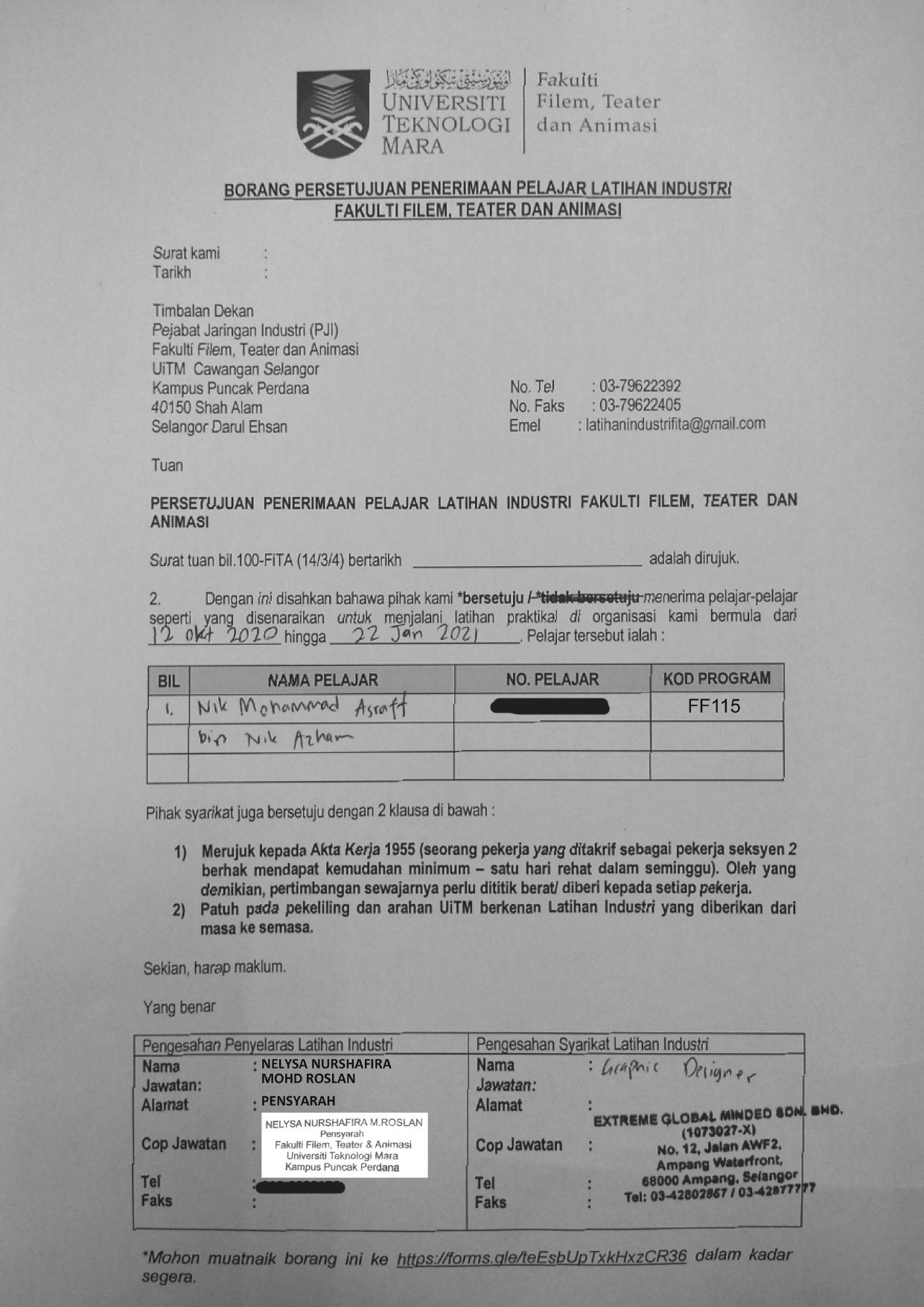 ---
SECONDARY-SCHOOL EXPERIENCE
---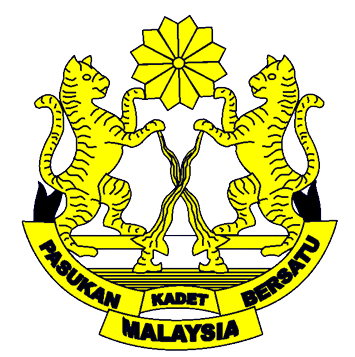 PERSATUAN KADET BERSATU MALAYSIA (CHAIRMAN)
Sekolah Menengah Kebangsaan Desa Tun Hussein Onn Kuala Lumpur
Role: Leading the board and focusing it on strategic, overseeing the Group's activities, plays a pivotal role in fostering the effectiveness of the organization.
Period: 2014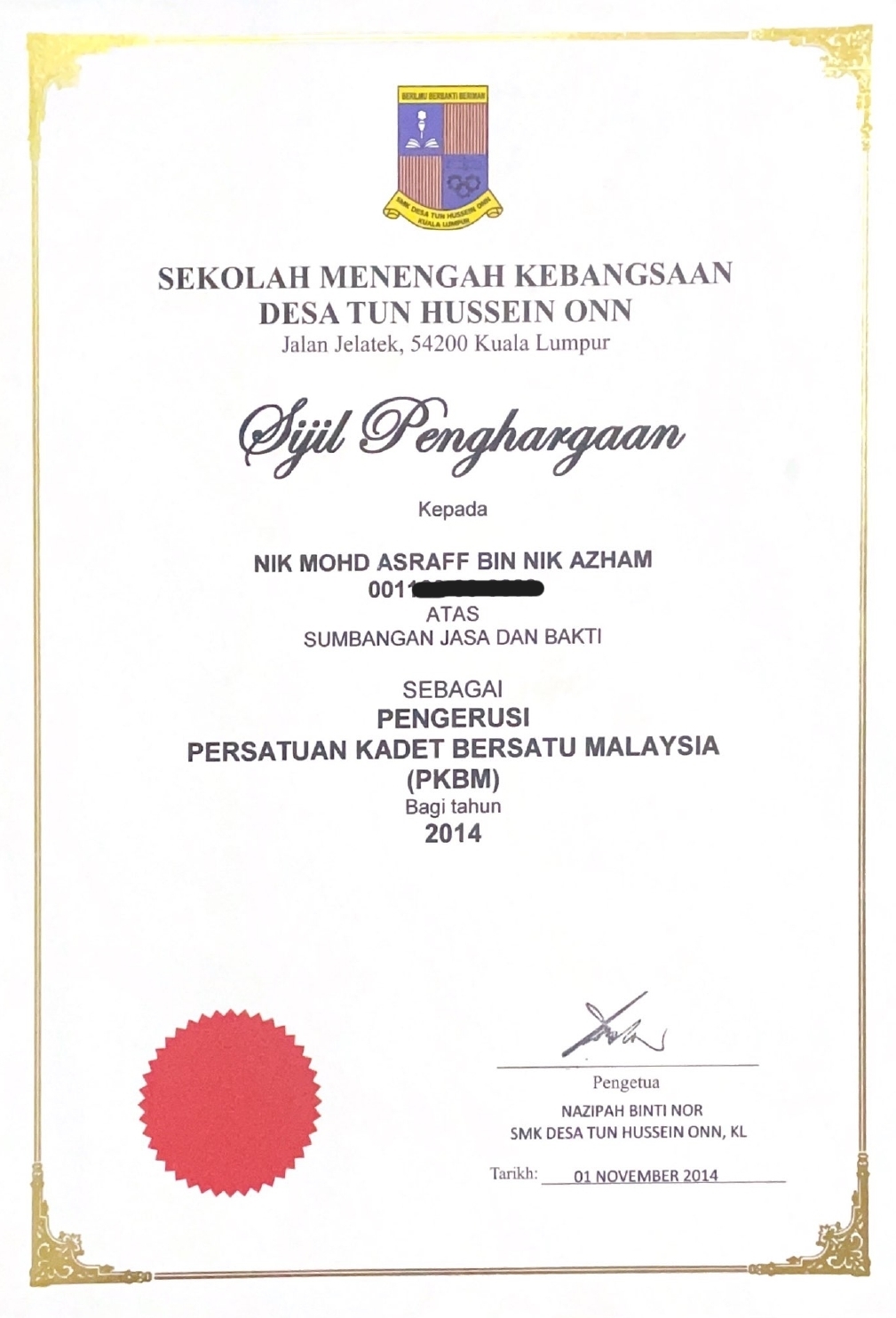 ---
SCHOOL PREFECT ORGANIZATION (PREFECT)
Sekolah Menengah Kebangsaan Desa Tun Hussein Onn Kuala Lumpur
Role: Control the activities in the school, guide student to follow school rules, and help teacher in managing event.
Period: 2016 - 2017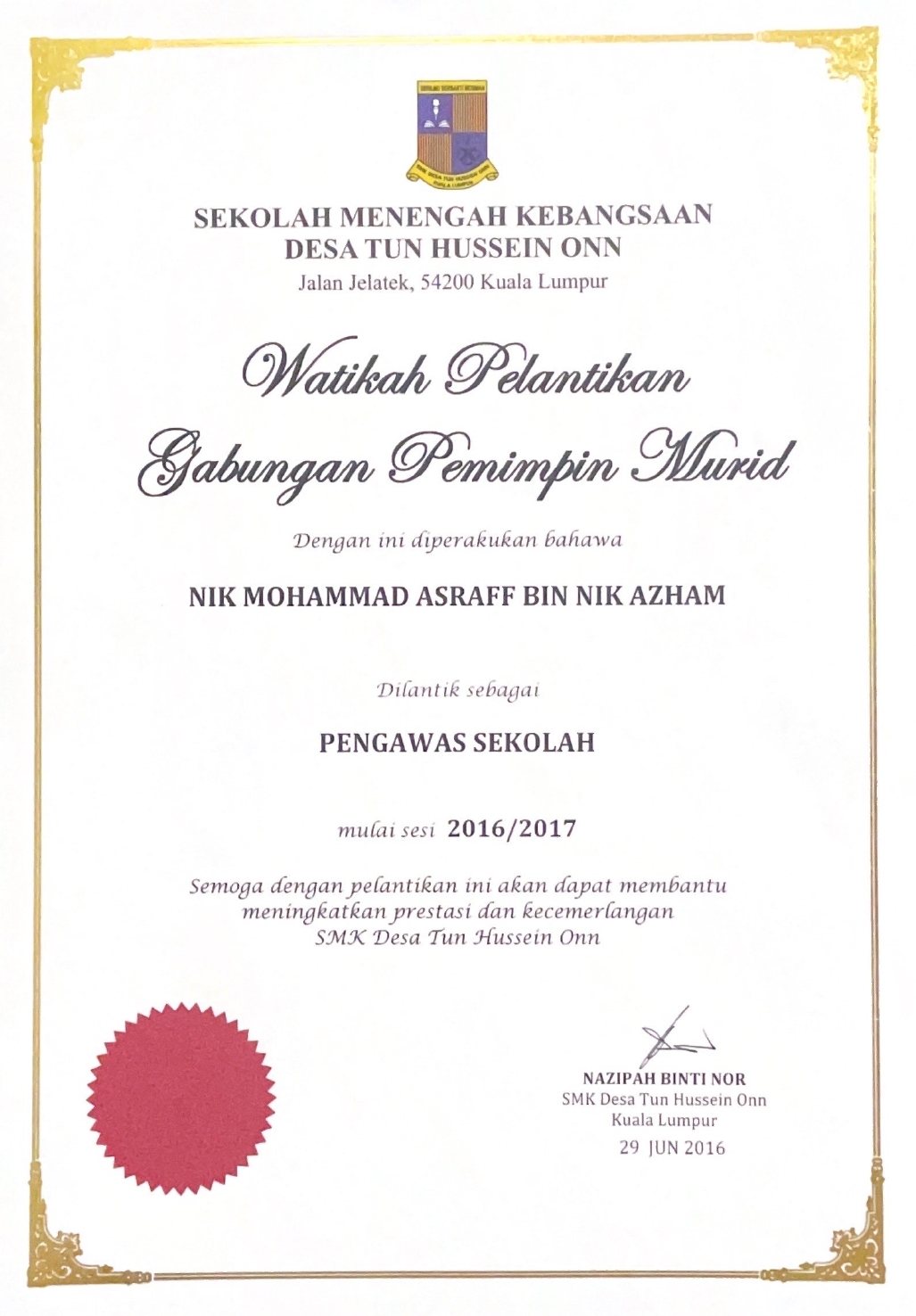 OTHER LINK:





© 2022 Nik Mohammad Asraff Bin Nik Azham.
Best view : Version 101.0 & 1980x1080.
Last update June 15 2022